"I had to hoover at least 3 times a day around the litter box and I was sick of it. Bought this mat, and now I don't have to hoover every day. It's fantastic." - Aislynn, USA
Regular price
$56.00
Sale price
$28.00
Unit price
per
Sale
Sold out
⦿ Works with all kinds of litter
⦿ 100% pet friendly
⦿ Easy Clean
30 day money back guarantee
Stop litter trailing through the house
Using a honeycomb, double layer design. Our litter mat stops the litter stuck in your cat's paws from reaching other rooms. All while helping you clean less & recycle more.
View full details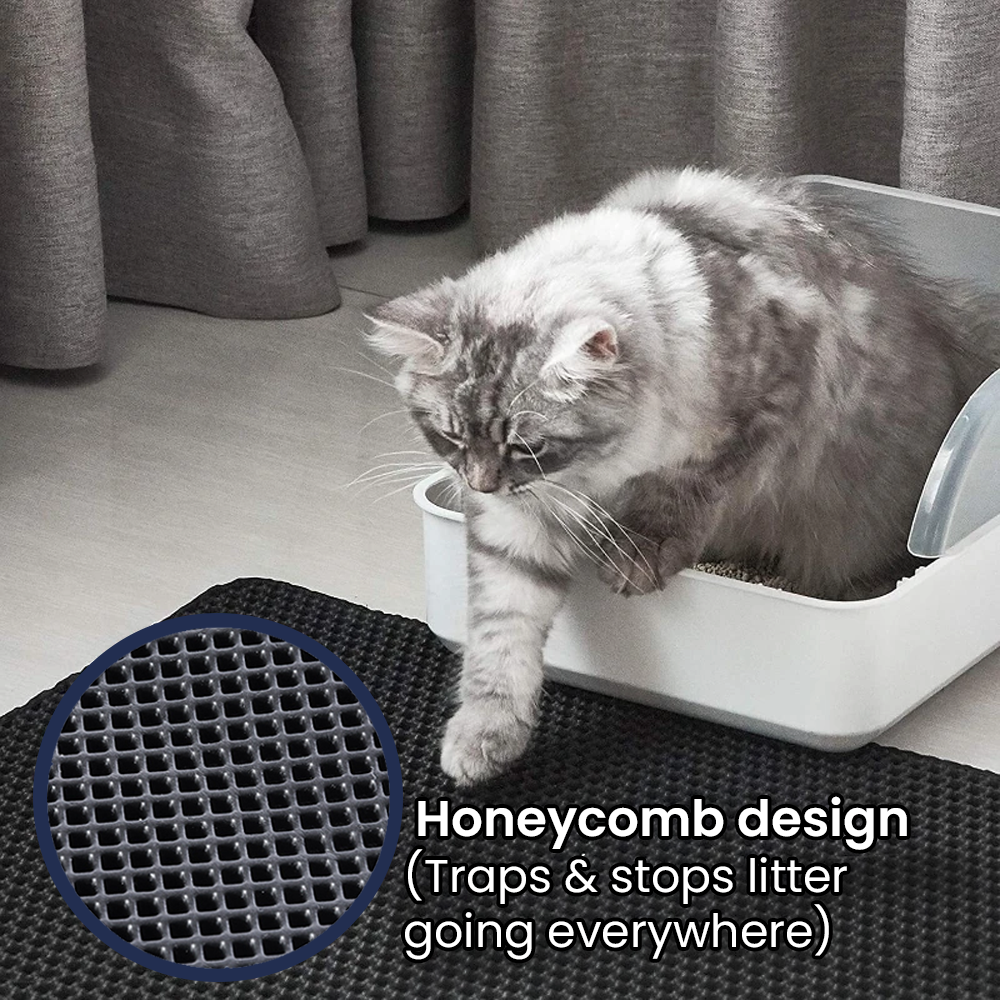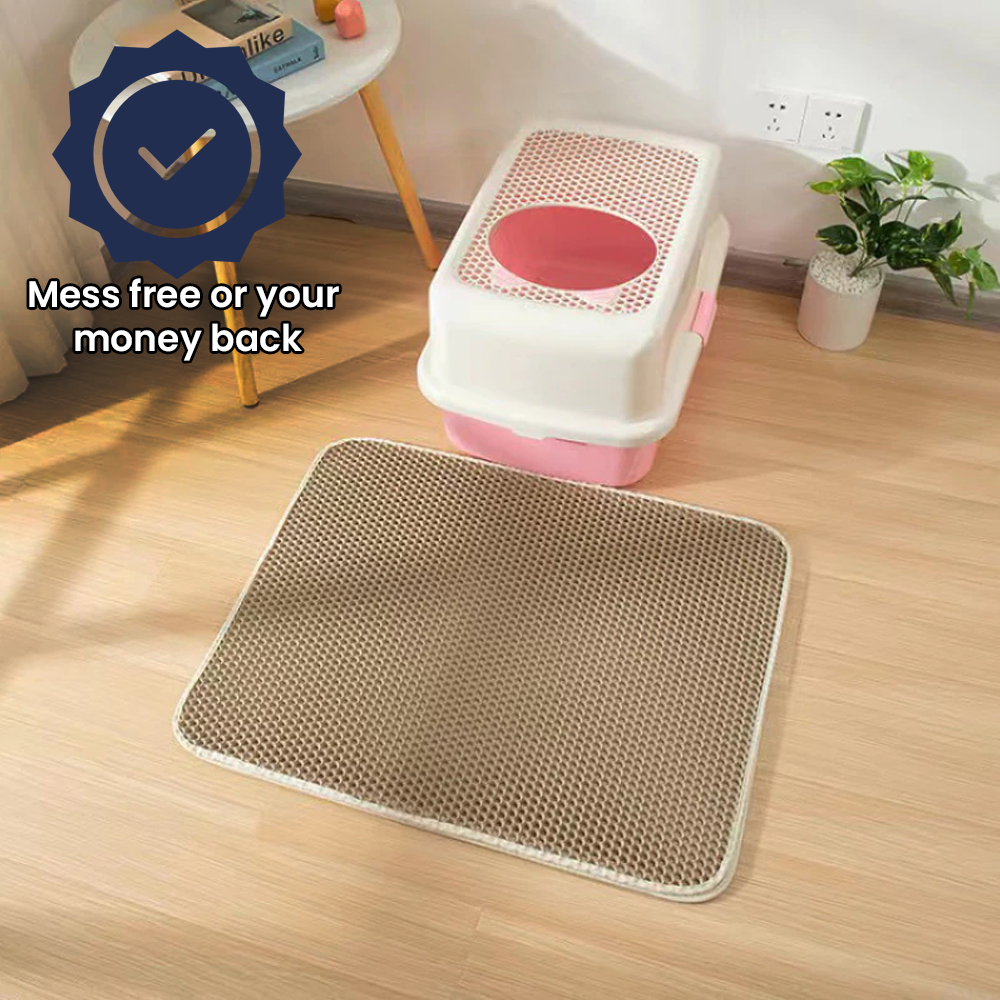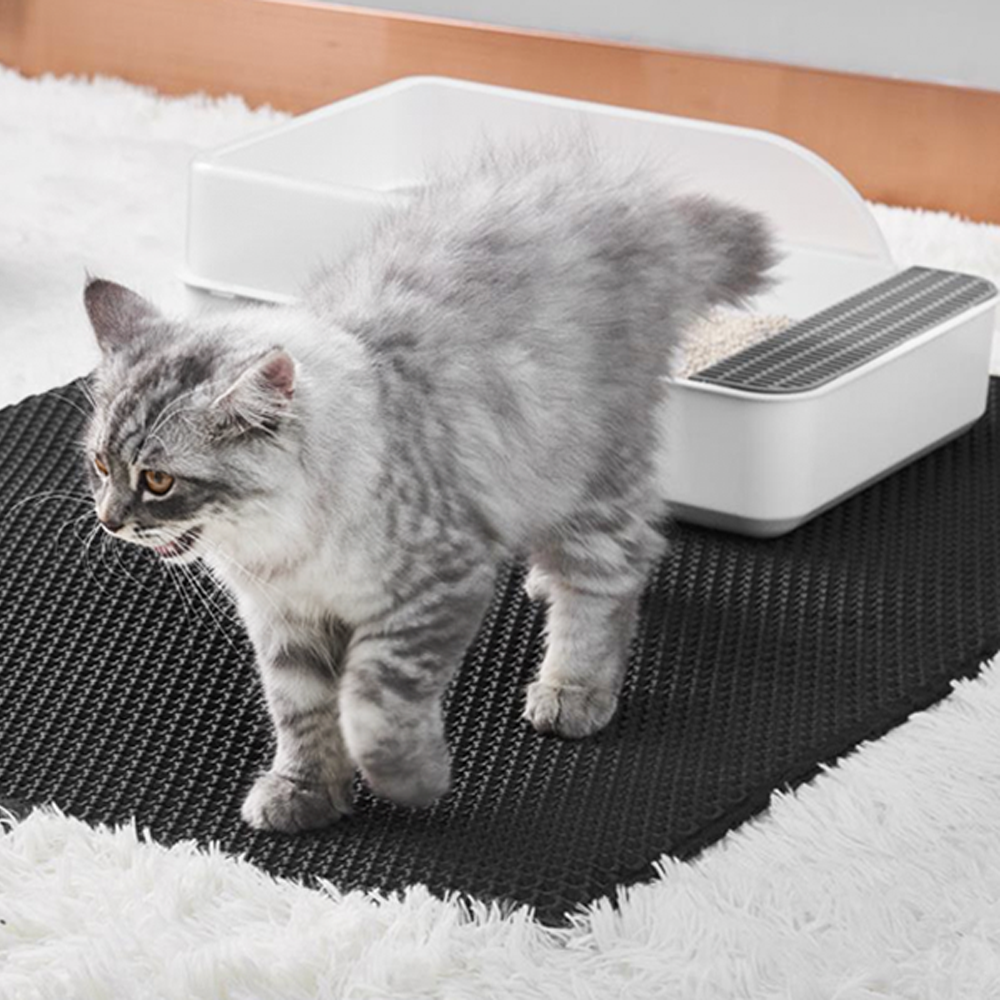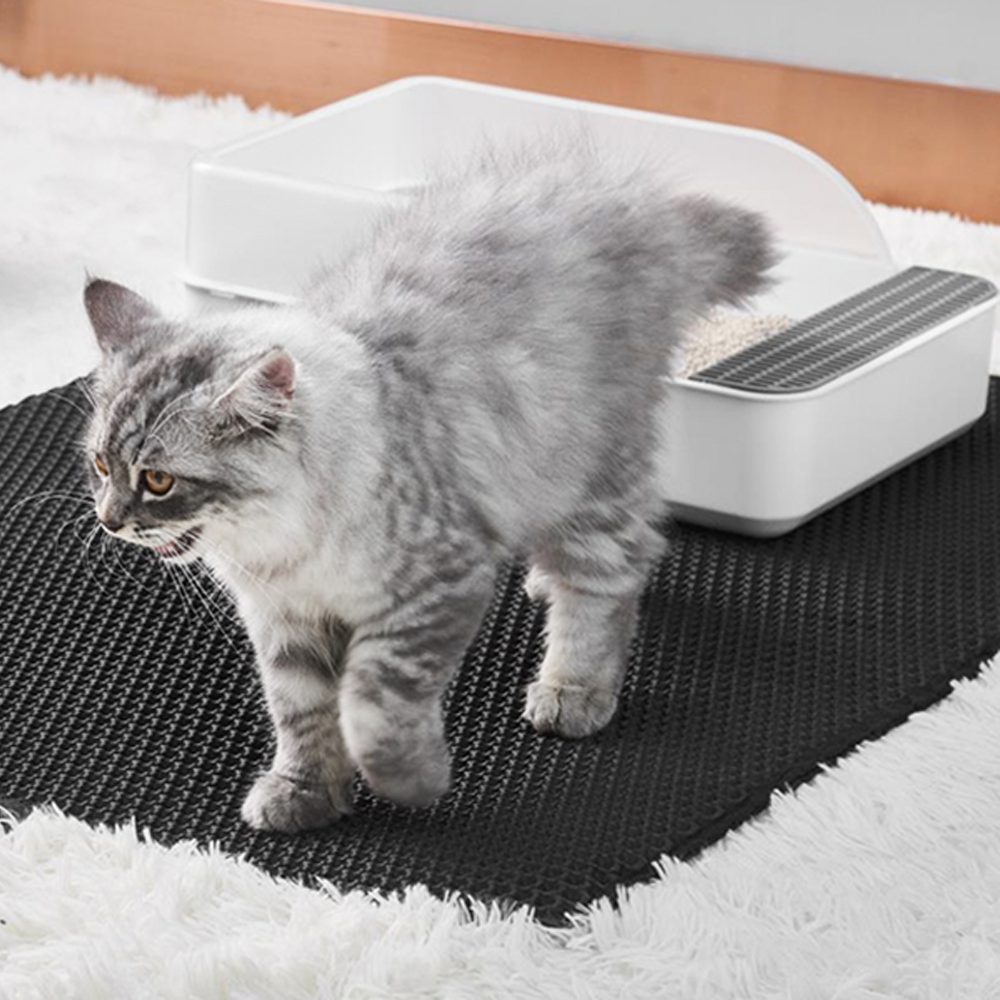 Less Mess
Large enough to cover the litter box area. The mat makes litter disappear by trapping it before it reaches the clean floor. Pick up the mat & the litter falls through. Now just put it back in the cat litter box for reuse.
Save 30% on litter
Our mat allows you to recycle trailed unused litter back into the litter box, saving you up to 30% on the cost of litter.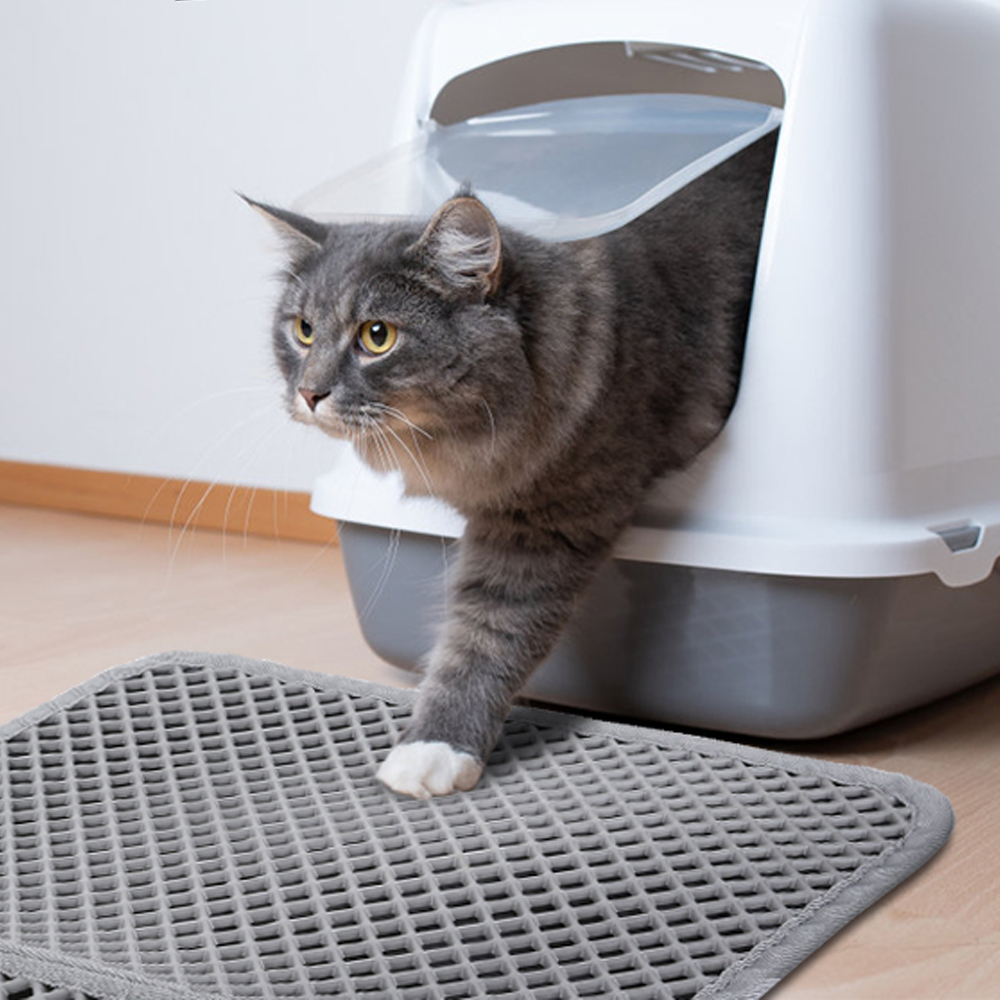 Water-proof & easy to clean
Our mat has a water-proof non-slip bottom layer that helps protect your hardwood floors and carpets from accidental misses. It can easily be rinsed off with water. Or wiped clean.
Veterinarian approved
Our Adorapaws mat is made from lightweight and durable environmentally friendly EVA material. It's soft and comfortable on your kitties paws. Odorless and free from toxins. It's 100% safe and can be used with confidence.
We've helped 61,541 messy cat owners
Of customers let us know that they were having to clean around the litter tray 3 times less than before they had our mat

of customers reported that they spent significantly less on cat litter than they did when they had to use the hoover

Of customers said that their furry friend took no issue to the appearance of their new mat and took to it no problem
FAQ
Is this worth getting for pellet litter?

Yep! We have tried to accommodate all sorts of litter & it works great with pellet litter
How safe is this really?

Super safe. Our mat is 100% free from any harmful toxins. It's extra soft and won't harm any paws. Guaranteed,
Does stay in place on wooden floors?

Absolutely! The material on the bottom side of the mat is anti slip to stop your cat from sliding or moving it out of place.
What about shipping and delivery?

Our fulfillment partner fulfills orders within 1-3 business days (Mon-Fri), a timeline which does not include weekends or holidays. Please remember the responsibility of your order is of that of the shipping carrier. Once fulfilled you will receive a tracking number in an email which can be used on our website Our delivery times for all orders to the U.S are 4-13 working days. Please allow for an extra few days in case of a delay due to COVID-19 Other delivery times are as follow - U.K (7-13 working days) Australia (6-15) Canada (10-15)